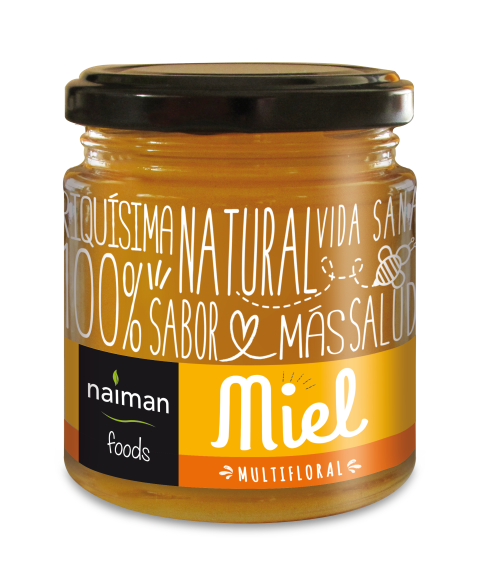 Characteristics
Honey is a 100% Natural product, made from flower nectar by bees.
The color, taste, and even the particular smell of honey may differ depending on the flowers visited by the bee.
Colors can vary from almost colorless to dark brown. The taste can range from delicately mild to distinctively bold, and even the smell of honey can have a mildly reminiscent of the flower smell.
Thanks to its delicious taste and its nutritional and medicinal properties, it could be considered as a perfect food.
Nutritional Facts

| | Proportion Amount | % VD (*) |
| --- | --- | --- |
| Energetic value | 60 kcal = 252 kJ | 5 % |
| Carbohydrates | 15 g | 5 % |
| Proteins | 0,08 g | 0 % |
| Total Fats | 0 g | 0 % |
| Saturated Fats | 0 g | 0 % |
| Trans Fats | 0 g | - |
| Dietary Fiber | 0 g | 0 % |
| Sodium | 0,5 mg | 0 % |